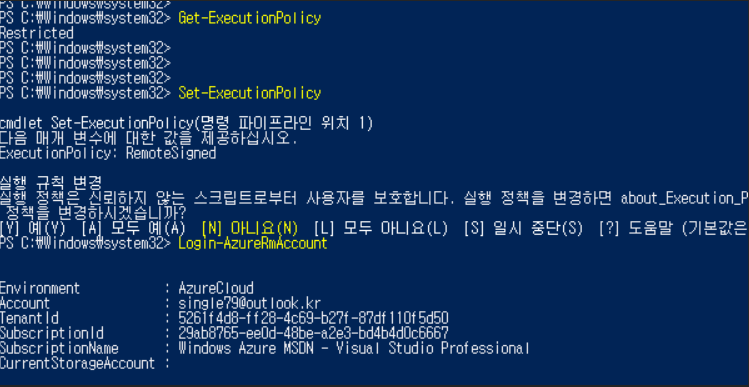 When I try to use Azure Powershell, I see that it does not run with a pssecurity exception error. This can be resolved by changing the security settings.
First, the command to check the currently set value is Get-ExecutionPolicy.
To execute the Azure power cell command, set ExecutionPolicy to RemoteSigned by using Set-ExecutionPolicy and configure to enable remote authentication.
As shown in the figure below, you can run Azure Power Cell by executing the power cell and changing it by remote authentication.